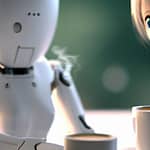 Artificial Intelligence (AI) is revolutionizing various industries, and the coffee sector is no exception. How will Coffee and AI affect the industry? From crop cultivation and quality control to supply chain management and customer experiences, AI promises to transform the way we grow, produce, and consume coffee. In this article, we will explore some of the ways AI is impacting the coffee industry, focusing on AI in roasting and brewing, AI in quality control, AI in crop cultivation, AI in customer experience, and AI in sustainability practices.
Top 10 Advantages of AI in the Coffee Industry
| Advantage | Description |
| --- | --- |
| 1. Improved Roasting | AI roasting technology can adjust temperature and airflow to roast beans perfectly, reducing labor requirements. |
| 2. Forecasting and Trend Prediction | AI can predict trends in coffee operations, helping businesses stay ahead of the competition. |
| 3. Enhanced Flavor Profiling | AI enables more consistent bean flavor profiles, improving the taste and quality of coffee. |
| 4. Personalized Recommendations | AI can analyze customer preferences and behavior to recommend coffee blends and brewing methods tailored to individual tastes. |
| 5. Sustainable Practices | AI can analyze data on water usage, soil health, and other environmental factors to help farmers and roasters develop more sustainable practices. |
| 6. Improved Agricultural Practices | AI can optimize farming techniques, leading to increased efficiency in coffee processing and packaging. |
| 7. Supply Chain Management | AI-powered platforms can monitor and manage inventory levels, predict demand, and optimize distribution logistics. |
| 8. Quality Control | AI-powered coffee machines ensure consistent quality and taste, adjusting the coffee recipe based on customer preferences. |
| 9. Reduced Waste | AI can help reduce waste in production processes, leading to a more sustainable industry. |
| 10. Enhanced Consumer Experience | AI can improve the overall coffee experience for consumers by offering personalized brewing, improved sustainability, and better taste. |
AI is transforming the coffee industry in numerous ways, from improving agricultural practices and streamlining production processes to enhancing the consumer experience. As AI continues to advance, we can expect even more innovative and profitable solutions to emerge, further revolutionizing the way we grow, process, and enjoy coffee.
AI in Roasting and Brewing
AI-driven roasting machines allow for precise control over roast profiles, ensuring consistency across batches. AI-powered brewing equipment optimizes extraction times, water temperature, and brewing ratios, resulting in a consistently delicious cup of coffee. AI technology can analyze the progress of individual coffee beans during the roasting process and automatically adjust temperature and airflow for optimal results, improving efficiency, precision, and consistency in coffee roasting.
AI in Quality Control
AI has the potential to revolutionize quality control in the coffee industry. Machine learning algorithms and computer vision technology can be used to analyze and grade coffee beans based on size, color, and defects more accurately and consistently than human graders. This automation can not only save time and labor costs but also improve the overall quality and consistency of coffee beans entering the market.
AI in Crop Cultivation
AI-powered algorithms are used to predict coffee prices and optimize farming practices, helping coffee farmers improve their income and livelihoods. AI technology allows farmers to accurately analyze soil fertility properties and compute an estimation of coffee yields, enabling them to make informed decisions on how to manage their crops. AI can also help coffee farmers compensate for challenges like drought and pests, providing them with techniques that can boost yields.
Coffee and AI in Customer Experience
AI is used to personalize customer experiences, such as recommending coffee blends based on individual preferences. AI-powered chatbots and virtual baristas can provide personalized recommendations and answer customer queries. By analyzing customer data, AI algorithms can recommend new products or promotions that are more likely to appeal to individual customers, increasing customer loyalty and satisfaction.
AI in Sustainability Practices
AI helps in data-driven decision-making for supply chain management, optimizing logistics, reducing waste, and promoting sustainable practices in the coffee industry. AI can play a significant role in streamlining the coffee supply chain, making it more transparent and efficient. AI-powered image recognition technologies for coffee grading aim to improve the coffee industry for producers, professionals, and roasters alike.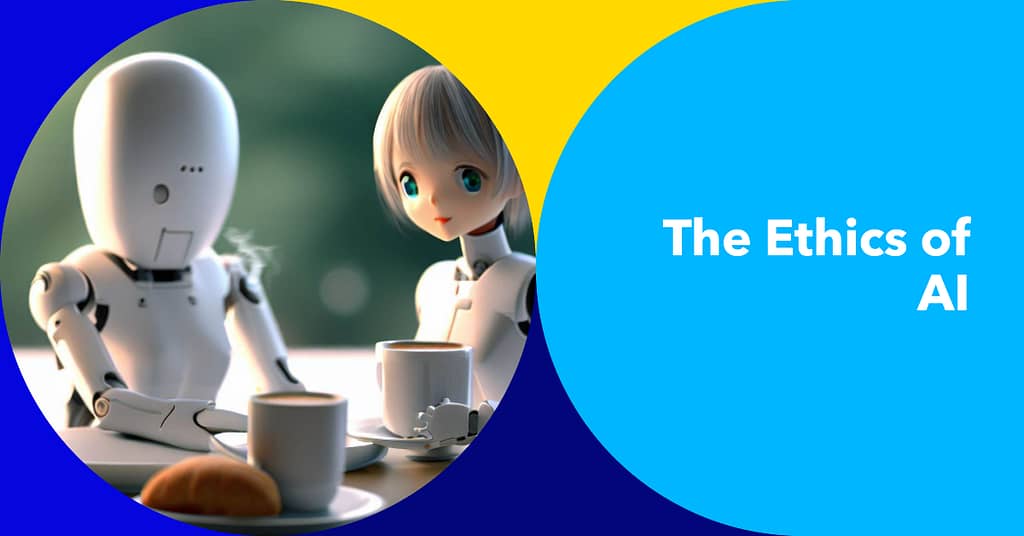 Ethical concerns with using AI in the coffee industry
There are several ethical concerns associated with using AI in the coffee industry, including potential job displacement, environmental impact, and social dynamics within the industry.
Job displacement: AI-powered coffee machines can perform tasks previously done by humans, such as grinding coffee beans, brewing coffee, and cleaning the machine. This could lead to a significant reduction in the number of jobs available in the coffee industry, especially for baristas.
Environmental impact: While AI can contribute to sustainable coffee production by enabling precise resource management and reducing the environmental impact of coffee farming, it is essential to consider the potential negative consequences of AI on the environment. For example, the energy consumption of AI systems and the production of electronic waste.
Social dynamics: The integration of AI in the coffee industry may lead to changes in social dynamics, such as the relationship between coffee producers, roasters, and consumers. Automation could displace some jobs, creating challenges for those whose livelihoods depend on the coffee sector.
Fairtrade and farmer livelihoods: AI-powered algorithms can predict coffee prices and optimize supply chains, potentially affecting the income and livelihoods of coffee farmers. Ensuring that AI applications in the coffee industry do not undermine fair trade practices and farmer welfare is an important ethical consideration.
While AI offers numerous benefits to the coffee industry, it is crucial to address the ethical concerns associated with its implementation to ensure a sustainable and equitable future for all stakeholders involved.
AI is reshaping the coffee industry, improving efficiency, quality, and sustainability practices, and offering new possibilities for coffee producers, roasters, and consumers. While AI offers numerous benefits, it's important to consider its potential impact on the environment, employment, and social dynamics within the coffee industry. Automation could displace some jobs, creating challenges for those whose livelihoods depend on the coffee sector.