Home coffee concentrate has become a popular choice among coffee enthusiasts due to its strong flavor and versatility. Brewing coffee concentrate at home not only offers a delightful and personalized experience but also allows you to experiment with different flavors and techniques. In this ultimate guide, we will delve into the world of coffee concentrate, exploring its characteristics, brewing methods, equipment, and various creative ways to enjoy this intense brew.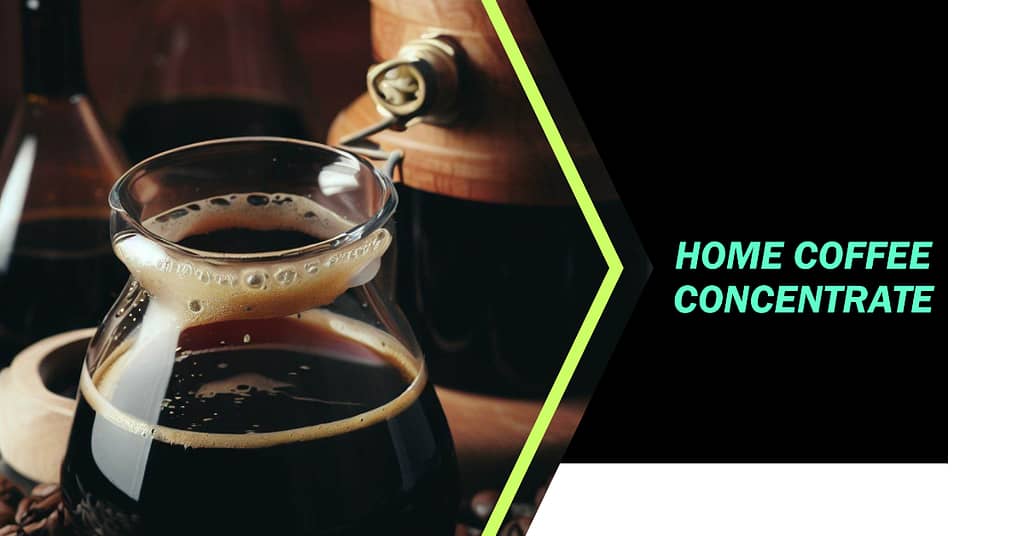 Understanding Coffee Concentrate:
Coffee concentrate is a highly potent and flavorful coffee extract, achieved through a unique extraction process. It differs from traditional coffee in terms of strength and taste. Understanding the science behind the extraction process will help you appreciate the nuances of coffee concentrate. Additionally, there are different types of coffee concentrate, such as cold brew and espresso, each with its distinct preparation method and characteristics.
The global coffee concentrate market is expected to grow at a CAGR of 23.4% during the period 2023-2028
Cold brew coffee concentrates are available in flavors like signature black, caramel dolce, Madagascar vanilla, hickory, and chocolate
Home Coffee concentrates offer convenience to consumers by providing a quick and easy way to prepare coffee beverages. They eliminate the need for grinding beans, measuring coffee, and brewing a full pot of coffee
RTD beverages that make use of coffee concentrates are gaining popularity as the younger generations' beverage of choice
The increase in demand for convenient and ready-to-drink products is one of the major reasons driving the coffee concentrates market
Choosing the Right Coffee Beans:
The foundation of a great home coffee concentrate lies in selecting the right coffee beans. High-quality beans with well-balanced flavors will significantly enhance the overall taste of the concentrate. Exploring different coffee bean varieties and understanding their unique flavor profiles will enable you to make informed choices. Moreover, the roast level of the coffee beans plays a crucial role in determining the final taste, and we'll explore how light, medium, and dark roasts impact the concentrate.
Equipment Needed:
Creating coffee concentrate at home requires specific equipment tailored to your preferred brewing method. Investing in a high-quality coffee grinder is essential for achieving consistent grind size, which directly affects the extraction process. We'll also discuss various brewing devices, such as French presses, drip brewers, and cold brew makers, and how each contributes to the final concentrate. Additionally, the choice of filtration method is vital to ensure a smooth and sediment-free concentrate.
Grinding Techniques:
The grind size of coffee beans is critical in extracting the right flavors from the beans. Different brewing methods require specific grind sizes, and we'll guide you on selecting the appropriate grind for your chosen technique. Consistency in grinding is equally important to maintain uniform extraction. You'll learn useful tips to achieve the perfect grind for your coffee concentrate.
Water Quality Matters:
Water is an often-overlooked element in making coffee concentrate, but it plays a significant role in the extraction process. We'll delve into the importance of using high-quality water, free from impurities, to ensure the best possible flavor in your concentrate. You'll also discover how water-to-coffee ratio impacts the strength and taste of the final product.
Mastering the Brewing Process:
Brewing a home coffee concentrate is an art that requires precision and patience. We'll provide step-by-step instructions for various brewing methods, such as cold brew, French press, and espresso, allowing you to experiment and find your perfect cup. Understanding factors that influence extraction time and flavor profiles will enable you to refine your brewing technique. We'll also address common issues that may arise during the process and how to troubleshoot them effectively.
Storage and Shelf Life:
Proper storage of coffee concentrate is crucial to maintain its freshness and potency. We'll explore suitable containers for storing concentrate, along with tips to extend its shelf life. Moreover, we'll discuss potential factors that may lead to degradation and how to avoid them to preserve the quality of your concentrate.
Home Coffee Concentrate Recipes:
Coffee concentrate offers endless possibilities in creating delightful beverages and culinary treats. From classic black coffee concentrate to indulgent flavored variations, we'll share recipes that you can try at home. Additionally, we'll explore how you can incorporate coffee concentrate into various recipes, such as iced coffee, cocktails, and desserts, to elevate their flavors and appeal.
Serving and Dilution:
Finding the perfect balance of strength when serving coffee concentrate is subjective and varies from person to person. We'll suggest different dilution ratios to suit individual preferences, ensuring you enjoy your coffee concentrate just the way you like it. Additionally, we'll offer serving suggestions and presentation tips to impress your guests with a beautifully crafted coffee experience.
Health and Sustainability Considerations:
As with any coffee product, it's essential to be mindful of caffeine content and potential health effects. We'll discuss the caffeine levels in coffee concentrate and considerations for those sensitive to caffeine. Furthermore, we'll explore the potential health benefits and risks associated with consuming coffee concentrate in moderation. Additionally, we'll highlight the significance of ethical coffee sourcing and sustainable practices to promote a positive impact on coffee-producing communities and the environment.
Cleaning and Maintenance:
Maintaining your coffee-making equipment and storage containers is essential for producing high-quality coffee concentrate consistently. We'll provide cleaning guidelines for various brewing devices and offer tips on regular maintenance to prevent contamination. Taking care of your coffee-making tools will ensure they serve you well for an extended period.
Exploring Coffee Concentrate Culture:
The coffee concentrate has gained popularity worldwide, and it's fascinating to see how different cultures and coffee enthusiasts embrace this trend.
Different cultures have their unique ways of preparing and serving coffee concentrate. Here are some insights based on the search results: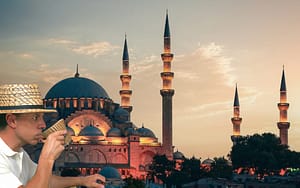 Turkish Coffee: In the Middle East, North Africa, Turkey, Greece, the Balkans, and Russia, Turkish coffee (also known as Arabic coffee) is a popular method of making coffee. It involves using very finely ground coffee, optionally adding sugar, and boiling it in a narrow-topped pot called a cezve or briki. The coffee concentrate is then prepared for drinking by adding hot water to achieve the desired strength.
Cold Brew: Cold brew coffee concentrate has gained popularity worldwide. It is made by soaking ground coffee in water for an extended period, typically overnight, to extract the flavors and create a concentrated coffee base. Cold brew concentrate can be diluted with water or mixed with milk to create a refreshing and smooth coffee beverage.
Flavor Additions: Different cultures may add spices or other flavorings to their coffee concentrate. For example, ground chicory is a popular spice added to coffee concentrate in some cultures. This addition adds a unique flavor profile to the coffee.
Mixing with Milk: Coffee concentrate can be mixed with milk to create various milk-based coffee beverages. This is particularly common in cultures that enjoy creamy and frothy coffee drinks, such as lattes and cappuccinos.
Ready-to-Drink: Coffee concentrates can be consumed directly or mixed with other liquids, such as milk or water. This versatility allows individuals to customize their coffee according to their preferences.
Conclusion:
Congratulations! You've now acquired the knowledge and tools to embark on your coffee concentrate adventure. Making coffee concentrate at home allows you to tailor your coffee experience according to your preferences and creativity. Remember, each cup is a unique and personal journey, and there's always room for experimentation and growth. Embrace the art of coffee concentrate brewing and savor every sip of your customized, intensely flavorful cup of coffee. Happy brewing!
Frequently Asked Questions:
As you embark on your journey to making coffee concentrate at home, you may encounter questions and concerns along the way. In this section, we'll address common queries and provide expert tips to enhance your coffee-making experience. Whether it's clarifying brewing methods or troubleshooting issues, we've got you covered.