Start Your Online Coffee Business | Get the Best Advice Now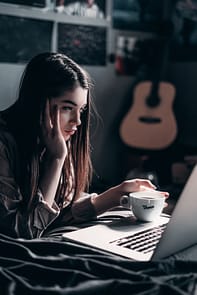 Are you passionate about coffee? Do you have what it takes to start your own coffee business?
The coffee industry is booming and there's never been a better time to get involved. With the right planning and execution, you can build a successful coffee business from the ground up.
In this article, we'll give you some essential tips for starting your own online coffee business. From developing a branding strategy to investing in quality coffee beans, we'll cover everything you need to know to get started.
So what are you waiting for? Let's get started!
What are the Benefits of Starting an Online Coffee Business?
Starting an online coffee business can be a great way to tap into the growing demand for specialty coffee. With an e-commerce coffee business, you can reach customers from all over the world and offer them a wide selection of specialty coffees.
Not only is it easy to start an online coffee business, but it also provides numerous benefits. From cost savings to scalability, selling coffee online offers entrepreneurs a unique opportunity to create a profitable and successful business. In this article, we'll explore some of the key benefits of starting an online coffee business.
Tip #1: Research Your Target Market & Find the Right Niche
By researching your target market and finding the right niche for your online business, you will be able to create a successful business model that meets the needs of your customers. You can also use this research to help you develop marketing strategies that will attract more customers and increase sales. By understanding who your target audience is and what they want from an online coffee business, you can create a product or service that meets their needs and stands out from the competition.
Tip #2: Pick the Best Platform to Sell your Coffee Products
If you are looking to start or expand your online coffee business, choosing the right e-commerce platform is essential. With so many options available, it can be hard to decide which one is best for your business. Luckily, there are a few key factors that can help you pick the best platform for selling your coffee products.
When choosing an e-commerce platform, consider factors such as ease of use, scalability, and cost-effectiveness. You also want to make sure that the platform has all the features and tools you need to successfully run your online cafe. Additionally, look for a website builder that offers great customer support and a wide range of integrations with other services and applications.
By taking these factors into account, you can rest assured that you will find the perfect selling platform for your online cafe and start selling coffee products with confidence!
Tip #3: Create a Stellar Brand & Logo Design
Creating a brand and logo design that stands out from the competition is essential for any business. It's one of the most important elements in establishing a presence online, and it can make or break your success. With the right logo design tips and branding strategy, you can create a stellar brand for your online cafe that will help you stand out from the crowd.
A starting point may be hiring an expert – such as a freelancer on Fiverr or Upwork or a design agency if the budget allows!
Tip #4: Grow Your Customer Base Through Digital Marketing Strategies
In today's digital world, coffee business owners need to have a comprehensive digital marketing strategy in order to reach more customers and grow their businesses. The right combination of online marketing tools and tactics can help them reach new customers, increase brand awareness, and boost sales.
From search engine optimization (SEO) to social media campaigns, there are a variety of digital marketing strategies that coffee business owners can use to reach their target audiences. These strategies will help them create engaging content that will draw potential customers in, as well as build relationships with existing customers. With the right digital marketing strategies in place, coffee business owners can expand their customer base and increase their revenues.