Types of Coffee Drinks: What You Need to Know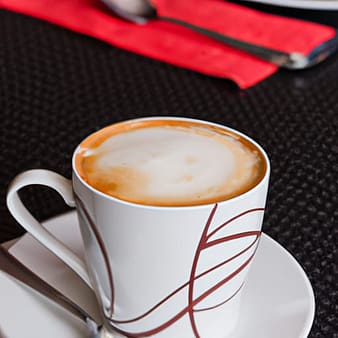 Coffee is a popular drink that is consumed all over the world. It has been around for centuries and it has become a part of our culture. There are many different types of coffee drinks, but the most popular ones are cappuccino, espresso, latte and americano.
The first type of coffee drink is the cappuccino. It is made with espresso and steamed milk. The milk should be frothy and light in color.
The second type of coffee drink is espresso which is made with finely ground dark roasted coffee beans that are brewed at high pressure in a machine called an espresso machine or a stovetop espresso maker. Espresso should be served in small cups or glasses with no foam on top because it will get soggy if there's too much foam on top.
The third type of coffee drink is latte which can be made from either espresso or drip coffee (coffee that was brewed using hot water). Latte should have a light taste.
Americano is made with espresso and hot water or hot milk.
Caffe mocha is a coffee drink that is made with espresso, hot chocolate, and milk. It is usually topped with whipped cream and cocoa powder.
A flat white is a type of coffee drink that originated in Australia. It is made with espresso, steamed milk, and no foam.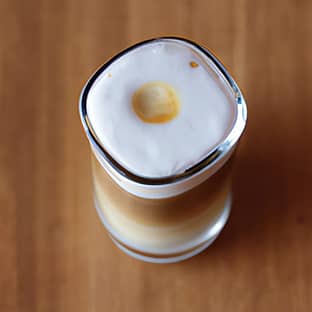 A caffe macchiato is a type of coffee drink that has espresso mixed with steamed milk and topped with foam.
Ristretto means "restricted" in Italian and refers to the short length of the shot of espresso used to make this drink.
Cold brew coffee is made by steeping coarsely ground beans in cold water for 12-24 hours, then filtering the mixture through a filter to remove the grounds. This process results in a smoother, less acidic taste than hot brewed coffee.
Iced coffee is made by brewing hot coffee and then pouring it over ice cubes to cool it down before drinking. Iced coffees are usually sweetened with sugar or syrup before being poured over ice cubes to make them more palatable.
Cortado is an espresso drink with equal parts espresso and milk served in a small cup or glass, typically with sugar on top. The milk should be added after the espresso so that it does not get mixed into the drink when poured into the cup or glass.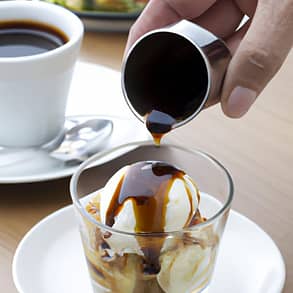 Affogato is a coffee-based dessert. It is made by pouring a shot of hot espresso over ice cream or gelato.
Irish coffee is a cocktail consisting of hot coffee, whiskey, and sugar.
Doppio is an Italian word meaning "double" and refers to the double shot of espresso in the drink.
Cafe au lait is a French-style coffee drink that consists of equal parts strong black coffee and milk, usually served with sugar or sweetener.
Brewed coffee: Brewed coffee is made by pouring hot water over ground coffee beans in a pot or filter. The result is a strong, dark-colored liquid that has a rich flavor and aroma.
Long black: A long black is an Australian term for an espresso with hot water added to it to make it less strong and more like drip coffee.
Coffea arabica: Coffea arabica beans are the most common type of bean used in making brewed coffee because they have a low acidity level and produce a full-bodied flavor when roasted properly.
Frappes are a type of coffee drink that is made by pouring hot coffee over ice. The ice melts and the drink becomes cold.
Lungos are a type of coffee drink that is made by pouring espresso over hot water. The water cools the espresso and makes it less strong.
Red eye is a type of coffee drink that is made by adding some brewed coffee to an espresso shot. It has more caffeine than just an espresso shot because it has more ground beans in it.
Coffee robusta is a type of coffee bean that has been roasted for longer than other types of beans, which gives it a stronger flavor and lower acidity level.
Turkish coffee is a traditional Turkish coffee drink that has been around for centuries. It is prepared by boiling finely ground coffee beans with water and sugar, often with cardamom. The result is a thick, rich, dark brown liquid that can be served either hot or cold.
Latte Macchiato is a coffee drink that was created in Italy and popularized in the United States. It consists of espresso and steamed milk, topped with foam from the milk.
So there are so many types of coffee drinks available today. Why not try something different today?