Welcome to the wonderful world of coffee! For many of us, coffee is an essential part of our daily lives. It is the fuel that helps us get through the day, the beverage that brings us together with friends and family, and the flavor that can brighten up any morning. Whether you're a coffee connoisseur, an occasional drinker, or someone who's just getting started, this introduction will give you an overview of the different types of coffee, the brewing methods, and the culture surrounding it. So grab a cup and let's explore the exciting world of coffee!
The Rise of Specialty Coffee
The rise of specialty coffee has drastically changed the way we look at coffee. In the past decade, specialty coffee has become increasingly popular as it is seen as a way to enjoy a unique and high-quality cup of coffee. Specialty coffee is made from top-grade coffee beans that are freshly roasted and carefully brewed to bring out the best of the coffee's flavor. Specialty coffee is also known for its unique brewing methods, such as pour-over coffee and cold brew.
For many consumers, specialty coffee has been a revelation. By providing access to high-quality, unique coffees, specialty coffee has opened the door to a world of flavors and experiences that were previously unavailable. Consumers have the option to explore a variety of tasting notes, origins, and brewing methods, or to simply enjoy a cup of coffee from their favorite local shop.
Around the World in Coffee Beans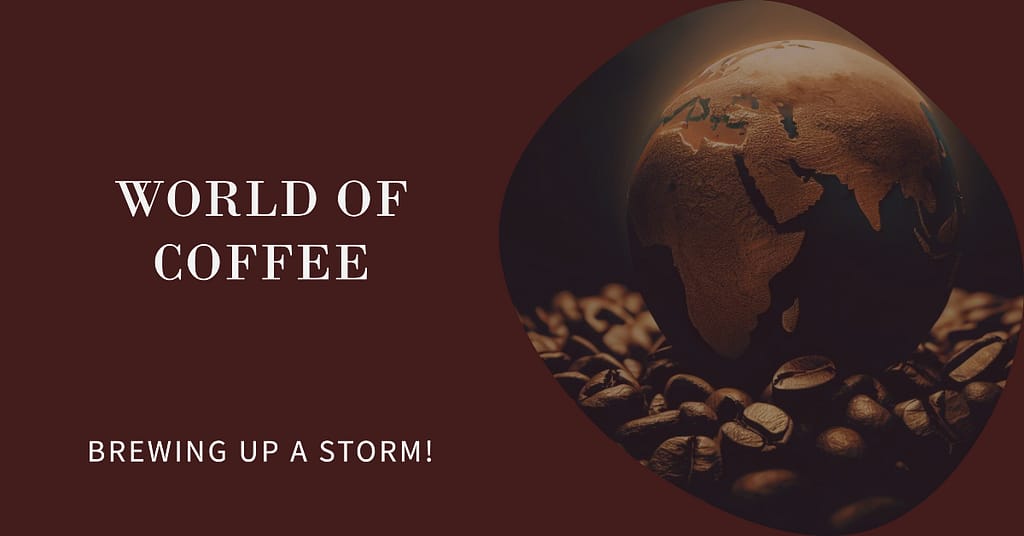 Coffee beans are the foundation of the delicious and beloved beverage enjoyed by millions around the world. As such, it is important to explore the different types of coffee beans available, their origins, and the flavors they produce.
The two main varieties of coffee beans are Arabica and Robusta. Arabica beans are the most popular, with a mild flavor, subtle acidity, and notes of sweetness. They are grown in tropical climates at high altitudes, such as in Latin America and Africa. Robusta beans are hardier and have a more intense flavor, with a higher caffeine content than Arabica beans. They are grown primarily in Africa and Southeast Asia.
Beyond these two main varieties, there are several other types of coffee beans that are lesser known. Liberica beans have a bold, earthy flavor, and are grown in Indonesia and the Philippines. Excelsa beans have a tart, fruity flavor and are grown in Southeast Asia and Africa. There are also varieties such as Bourbon, Catimor, and Geisha, each with its own unique flavor profile.
When selecting coffee beans, it is important to consider the flavor and origin. Different beans can create different flavors and experiences, from sweet and fruity to bold and earthy. By exploring the different types of coffee beans available, you can find the perfect bean for your taste.
Benefits to Third World Countries
Third world coffee is a unique and flavorful beverage that has become increasingly popular in recent years. It is derived from countries in Asia, Africa, and Latin America, and is produced by small-scale farmers and cooperatives. The farmers who grow third world coffee are often poor and lack access to the resources needed to cultivate high-quality sustainable crops. Because of this, they have developed unique production methods that have allowed them to produce a unique, flavorful product. This flavorful product has become a favorite of many coffee lovers around the world, and its popularity is growing every day.
For centuries, coffee has been a source of income, opportunity and hope in many of the world's poorest countries. Today, the coffee industry is playing an increasingly important role in reducing poverty in the developing world.
The coffee industry is one of the largest employers in developing countries, with an estimated 25 million people worldwide employed in some capacity in the coffee production and distribution process. By providing employment opportunities to those who may not have access to other sources of income, coffee is helping to alleviate poverty in coffee-producing countries.
In addition to providing jobs, the coffee industry is also working to improve the quality of life in the developing world. Through initiatives such as Fair Trade, the coffee industry is helping to ensure that those living in poverty can receive fair wages for their labor and have access to better working conditions.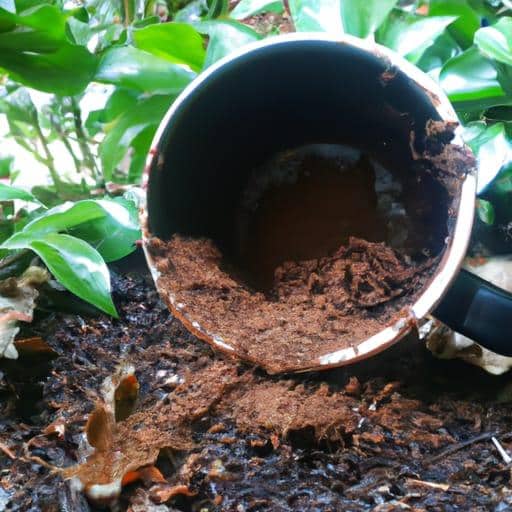 World of Coffee: Impact on the Environment
Coffee production requires a lot of resources such as water, energy, and fertilizer which can have a negative effect on the environment. For example, in some areas, water used for coffee production can be contaminated with pesticides and other harmful chemicals.
Fortunately, the coffee industry has taken steps to make coffee production more sustainable. Many coffee companies are now using renewable energy sources such as solar or wind power to reduce their carbon footprint. They are also investing in sustainable farming practices to reduce their dependence on synthetic fertilizers and other harmful chemicals.
The good news is that you can help reduce global warming and climate change by consuming less coffee. Even small reductions in coffee consumption can have a positive impact on the environment. Consider buying coffee from sustainable coffee companies, and look for coffee products that are certified organic and Fair Trade.
By making small changes in your coffee consumption habits, you can help reduce global warming and climate change. Every cup of coffee counts, so start making a difference today.
Why is coffee so popular?
Caffeine content: Coffee contains caffeine, a stimulant that helps people feel more alert and focused.
Aroma and flavor: Coffee has a rich and enticing aroma, as well as a complex flavor profile that varies depending on the roast and type of coffee bean.
Versatility: Coffee can be prepared in many different ways, from espresso to latte to cold brew, allowing people to enjoy it in a variety of forms.
Social aspect: Drinking coffee is often seen as a social activity, whether it be enjoyed alone or with friends at a coffee shop.
Cultural significance: Coffee has played an important role in various cultures around the world, and is associated with cultural traditions, rituals, and ceremonies.
Convenience: Coffee is readily available at coffee shops, restaurants, and stores, making it a convenient option for people who are on the go.
Health benefits: Some research has suggested that moderate coffee consumption may have various health benefits, such as reducing the risk of certain diseases.
Boosts energy: The caffeine in coffee helps people feel more energetic and awake, making it an attractive option for people who need to stay alert.
Affordability: Compared to other luxury drinks, coffee is relatively affordable, making it accessible to people of all income levels.
Global popularity: Coffee is widely consumed all over the world, with billions of cups consumed every day, making it one of the most popular beverages globally.
So start enjoying Coffee World
The world of coffee is ever-evolving and can be a great source of enjoyment and comfort. Whether it's a morning cup of joe to start your day, an after-dinner cappuccino, or a specialty drink from a local cafe, coffee has something to offer everyone. With a variety of flavours, brewing methods, and ways to enjoy it, coffee is a beverage that will be sure to bring pleasure and contentment for many years to come.